About Soul Seeker Yoga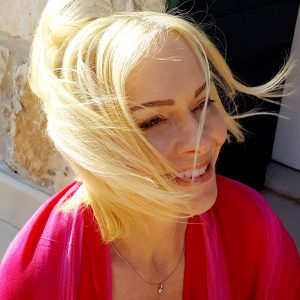 Hello! My name is Janine Cade, I am a certified Hatha Raja Yoga Teacher and I am owner and teacher at Soul Seeker Yoga.
I am passionate about yoga and love to share that with anyone who is interested. I truly feel grateful every time I am in front of a class – it's a constant source of inspiration to watch clients flourish in their yoga practise and there is never a class that doesn't fly by!
Yoga came to me as a teenager when I first began experiencing the numinous in the Universe, my passion for the inner journey has been with me ever since. I have been a constant student of life, curious about human motivations and seeking to understand myself as fully as possible. In my 20's I had my first experience of physical yoga when Ashtanga Vinyasa burst onto the scene in London and I loved it. My physical practice followed the ebb and flow of life but in more recent years became very devoted and soon after that I knew my dharma was to teach.
Following qualification I taught in local halls and community spaces but wanted to create a more nurturing and bespoke environment for my growing student body. Unable to find spaces to meet that criteria, I came across 1 Market Close and knew I had found the space that was so needed in Inverness, a space for an intimate, dedicated yoga studio.
At SSY Vinyasa Flow, Power, Hatha, Yin, Restorative and Pregnancy Yoga classes are taught as well meditation and mindfulness. You can find out more about the specific classes taught at the studio here and below you can find out about the other teachers who are part of our team here at SSY. We feel truly honoured and lucky to know them and have them teaching at the studio.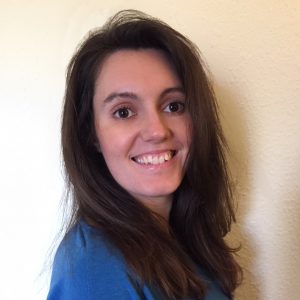 Fiona Salmond-Smith

My journey with yoga began when I was 19, it was love at first asana! It all made sense, though as I continued to practice I wanted to seek more and so decided to become a Sivananda Yoga Teacher. From there, I taught at an established holistic studio in York. Travel and living overseas continued my exploration of different styles of yoga which deepened and developed my practice extensively, especially my travels to the source of yoga – India; immersing myself in a yoga ashram and onward on my spiritual journey. Further to these studies, the pregnancies of my closest friends prompted me to research further into how yoga may assist in pregnancy. It's huge benefits encouraged me to qualify as a pregnancy yoga teacher, combining yoga with an awareness of the medical perspective of pregnancy. Yoga is such a gift, one which I believe we should all afford ourselves in our busy lives. It has given me a sense of purpose, fulfilment and inner harmony. I look forward to meeting and practising with you!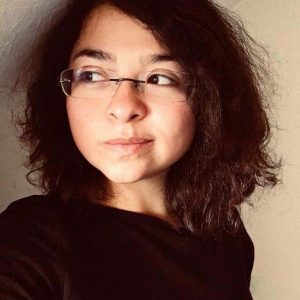 Maya Rios

Yoga found me by accident when I was attempting to heal an injury. Very quickly I realised that it's much more than just a physical practice and since then I've been using it as a way to heal not just my body but also my heart and my mind. Yoga has held me together over the most intense periods of my life by giving me a safe space to find peace. My family background is immersed in medicine, both traditional Chinese and Western and with this grounding I have developed a keen interest in how the human body works. In addition, my mother is a highly dedicated meditation teacher who's helped me develop a strong meditation practice. Whenever I teach, I always try to make the practice as safe as possible, drawing from my knowledge of anatomy, the subtle bodies and meditation. I want your practice to be a safe place that will help you develop strength and flexibility as well as guide you to find the quiet and peace that is within yourself.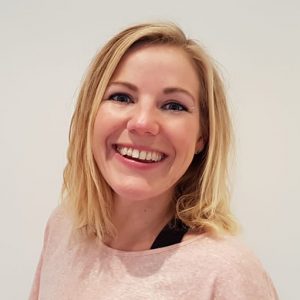 Ali Cartwright
I began my yoga journey in my early twenties, and over the years my practice has been invaluable in helping me weather the storms of life. I've always been fascinated by the connection between mind and body, studying Psychology at undergraduate and post-graduate level, and I love the way yoga allows us to feel and experience this connection every time we step onto the mat. Seeking to further deepen and explore my practice I began my teacher training and qualified as a Hatha yoga teacher ready to embark on my next chapter. I have a passion for supporting and empowering others, especially helping people to connect with themselves more deeply, and to foster healthy, positive relationships with their bodies. It is a blessing to get to know and practice with so many different people and share this experience together. I hope to get the chance to practice with you soon!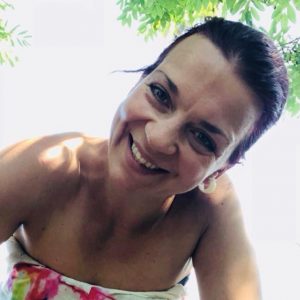 Natallia Maguire
Hello! I'm a yoga teacher with over 12 years experience in the health and fitness industry. My style of yoga teaching is a mix of Flow and Hatha. It's best described as a fusion of strength and stretch, play and mindfulness, precision and flow inspired by my years of teaching Pilates, Yoga, Aerial Yoga, Dance and other disciplines. I can't wait to practice with you!
About the Studio
Soul Seeker Yoga is a beautiful, boutique studio nestled within the first and second floor of a listed building in the historic centre of Inverness. A calm and serene space chosen for it's intimate feel, at Soul Seeker Yoga classes are limited to 10 participants, so clients feel truly nurtured within the space. An entirely different experience from yoga in a gym or local hall, yoga in a dedicated space has to be experienced!
The studio features quality, eco friendly mats and props, so all is provided for your practice, though of course you are welcome to bring your own should you wish to. Our wonderful studio not only features a serene practice space on the upper floor but a cosy reception area on the lower floor, where you can leave belongings securely, hang out before or after class and maybe enjoy a complimentary tea or delicious coffee from our Lavazza machine.
Willkommen zu Ihrem neuen französischen Leitfaden für Online-Casinos! Der Aufbau meiner Website konzentriert sich auf das gesamte Know-how der kostenlosen Online-Casinos durch kostenlose Bewertungen, Ranglisten sowie eine Entdeckung aller Online-Casino-Glücksspiele, mit denen Sie anschließend gewinnen können Geld in Online-Casinos
casino online spielen mit echtgeld
Diese Homepage soll meine Aufgabe kurz vorstellen rund um das französische Online-Casino-Universum, mit den Auswahlkriterien für die besten Einrichtungen von kostenlosen Online-Casino-Ablenkungen, aber auch einer besseren Orientierung an den Bonuslisten, die Ihnen versprochen werden, um jedes Ihrer zu optimieren Einzahlungen oder sogar eine mögliche kostenlose Spielbarkeit in Online-Casinos mit den Angeboten ohne Einzahlung von meinem Top
Pense nas economias que você ganha quando joga em casa: primeiro, você não precisa viajar, economizando combustível. Então você não precisa estacionar, economizando espaço. Bônus em um cassino on-line são comuns. Quanto maior o seu orçamento, maior a probabilidade de você ganhar o jackpot. Se você decidir não aumentar suas apostas, com o tempo o jogo se espalhará, você jogará mais.
https://casino-portugal.pt/jogos-de-casino/
Casino online: torne-se um especialista em poucos cliques. Finalmente, para que você possa jogar nas melhores condições, colocamos online uma lista de estabelecimentos nos quais o jogo é particularmente interessante. Este ranking dos melhores cassinos online é estabelecido por especialistas de cassinos online. Naturalmente, queremos permanecer completamente transparentes em relação à tomada de decisões, a fim de ajudá-lo a escolher um novo cassino on-line que irá encher seu pescoço.Nossos especialistas, presentes no mercado de jogos suíços por muitos anos, compartilham com você simplicidade é o melhor hoje, para tornar sua experiência a melhor possível. Despretensioso, sem ironia, você terá acesso a conselhos simples e compreensíveis para todos, permitindo que você escolha o cassino on-line suíço que melhor lhe convier. Graças a este resumo de informações, você também poderá se beneficiar dos melhores bônus. Para resumir, aqui está o que todos os jogadores suíços podem encontrar em nosso site: