Heart of Being Yoga Retreat 26-30 June '23
** SOLD OUT** **LOOK OUT FOR OUR NEXT RETREAT COMING SOON!!**
Journey into The Heart of Being in the spectacular Cairngorm National Park. Investment from just £895 for all yoga, accommodation and food !
Are you looking to unwind, your body and mind, setting aside the busy to step into deep nourishment for your body and soul? Join me in a stunning part of the Cairngorms to allow tension to wash away as we immerse ourselves in yoga, self care and connection.
On this idyllic yoga retreat I'll help you nourish your connection to Self, rejuvenate your body & revitalize your energies. You'll make the space to breathe into your life, immerse yourself in yoga practice and create stillness & connection to Being. From this place you'll create the quiet needed to be able to tune into what's in your heart.
In this self-honouring we kindle the spark of inner joy and recognition of our true nature and in that way, experience the fullness in each moment!
Yoga & Reflection
Enjoy twice daily liberating and empowering yoga practices in the stunning grand tipi in our destination's grounds. Our practice together will be suitable for all levels of experience and thoughtfully guided. Over the course of our practices together we'll journey from the busy of the world into the quiet ocean of peace that is always available for us, cultivating recognition of our true nature and developing viveka (discernment) in choosing our path forward to allow our fullest expression of that true nature to be experienced.
In the mid point of the year, we're also at a perfect time to review and reconnect to our dharma (truth/right action) for the rest of 2023!
We'll start in the morning after home-made herbal teas with a invigorating vinyasa based practice. We'll use the amazing energies that we cultivate in the practice to direct towards our morning meditation afterwards.
In the evenings our post-supper practice will focus on opening the body with thoughtfully sequenced Hatha poses, slow flows and Yin poses. We'll add meaningful affirmations to the sessions to supercharge it's effectiveness and we'll close the practice with nourishing restorative poses.
Interspersed within our time together, we'll enjoy special sessions with guest hosts who I'm truly honoured will be joining us. Christie Wood will guide us through a gorgeous afternoon of contemplation through beautiful crafting, connection and insight, Emma Macrae of Holistic Soul will be weaving her wonderful magic for us with crystal bowl sound therapy and Fee Salmond Smith, will be leading us in a magical cacao circle.
Across this special week we'll explore the tools of our yoga practice to recognize the truth of the peace and power already within us and deeply honour it.
Relax & Immerse
Our Heart of Being retreat will provide you with the space to relax and unwind as well immerse yourself in yoga practice and personal exploration.
Our gorgeous retreat venue is nestled in the heart of the Cairngorms Wilderness, a stunning area of ancient Caledonian Forest, peaceful wetlands and hillsides covered in heather. The main house was originally built for the Head Forester of the Seafield Estate but passed into the family of the current owners over 50 years ago. Now a beautiful retreat and event destination, we truly delighted to be hosting another retreat here following the success of last year's retreat!
There'll be time to relax in the cosy communal spaces, chill in the hammocks slung beneath the glorious trees in the grounds, walk in the ancient Caledonian forest, visit one of the beautiful local lochs or gaze into the lovely outdoor fire in the evening. We'll be organising some options for time together during the day but you're free to join in or find your own way for the day, whatever feels right for you!
Accomodation & Food
We'll be staying in the gorgeous Dell of Abernethy in the heart of the Cairngorm National Park, our beautiful local treasure.
The accommodation is stripped back and furnished with quirky and original furniture and arranged across a number of buildings. Dell Lodge will host our main communal and eating spaces, with some twin and single accommodation upstairs sharing two spacious bathrooms. Further twin and single accommodation will be in the adjoining West Dell cottage with it's own shared bathroom and sitting room.
I'm delighted that our wonderful in-house chef Matt Cade will be joining us for the retreat. He'll be providing a stunning plant based, full board menu. Following our own practice of intermittent fasting (we believe strongly in the benefits of allowing the gut microbiome to rest!) the food service is based on hearty brunch and early hearty supper, with plentiful healthy snacks available during the afternoon and early evening.
Our menu will include home-made teas before morning practice, beautiful home - made muesli, granola, fruit and yoghurts plus substantial hot dish from the kitchen for brunch. Think full vegan breakfast, waffles and fruit, scrambled tofu with sourdough or vegan enchiladas! Supper will be indulgent, filling and comforting and always followed by a decadent dessert.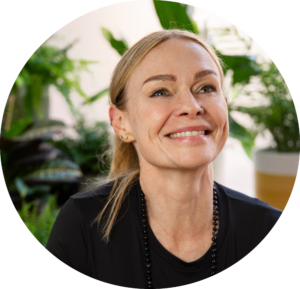 Your Guide
Namaste! My name is Janine Cade, I'm a yoga instructor & student and I own and run Soul Seeker Yoga, a beautiful boutique yoga studio based in Inverness, Scotland. I teach Vinyasa, Buti, Yin and Restorative Yoga as well as meditation and mindfulness
In our five days together I'll lead you through our yoga practices and workshops, aiming to help you strengthen, open and nourish your body whilst you explore the truth of your own power! I'll ensure that wherever you are in your practice, be that new to yoga, or an experienced practitioner, you'll have a meaningful, enriching and fun experience!
Sample Daily Schedule (times & activities may vary)
8.00am Home made herbal teas

9.00am Vinyasa Yoga

11.00am Brunch

12.00pm Free time or activities

5.00pm Restorative/Yin Yoga

6.30pm Supper

8.00pm Free time & bed!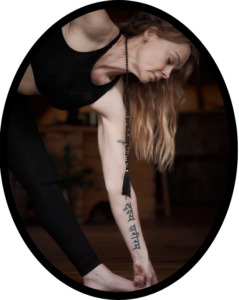 Prices & Booking
Your investment for a place on our Heart of being Retreat is £1195 for Single Occupancy and £895 for Twin Occupancy.
A non refundable deposit of £250 for Single Occupancy and £200 for Twin Occupancy is required upon booking to reserve your place.

WHAT'S INCLUDED
4 nights in single/twin accommodation as per your booking
Twice daily yoga classes - x1 on arrival & departure days

mats and props provided but you are welcome to bring your own

Additional workshops
Delicious, full board, plant based menu
Teas, coffees and healthy snacks
Group activities
Free wifi

WHAT'S NOT INCLUDED
Travel to Dell of Abernethy
Additional activities you choose to arrange
Travel insurance and Personal Injury insurance

(for outside of our yoga classes)
Please contact us at hello@soulseekeryoga.com if you're booking with another person, noting their and your names, so that you're placed together.

On booking you'll receive via email both a receipt from Stripe and a confirmation of reservation from ourselves. Balance of your booking is due within 24 hours of booking as we're approaching the start of the retreat, unless otherwise agreed by Soul Seeker Yoga. You'll receive details on how to do this in your Joining Information, which you'll receive shortly after your confirmation of reservation.

Please note that any reservation with incomplete payment after 24 hours will be considered cancelled (unless agreed differently in writing by ourselves) please read our full Ts and Cs by clicking here, prior to booking.
SINGLE OCCUPANCY - total £1195
Deposit £250 to reserve now
TWIN OCCUPANCY - total £895
Deposit £200 to reserve now