Heart of Being Yoga Retreat Mallorca 20-25 September
Investment from £995 for all yoga, accomodation & food – only x1 single occupancy and x2 twin occupancy spots left!
Do you struggle to find quality time just to yourself? Are your energies thinly fanned out in many directions? Whether you're longing to take a break from the bustle of day to day life & responsibilities or you want to simply dive into yoga-bliss-heaven, come and join me on the beautiful island of Mallorca!
On this idyllic yoga retreat Mallorca I'll help you nourish your connection to Self, rejuvenate your body & revitalize your energies. You'll make the space to breathe into your life, immerse yourself in yoga practice and create stillness & connection to Being. From this place you'll create the quiet needed to be able to tune into what's in your heart.
Yoga
Our twice daily yoga practice will be suitable for all levels and experience and thoughtfully guided, so you can rest in the knowledge that your time on the mat will be tailored just for you. We'll start in the morning after home-made herbal teas (freshly prepared by our wonderful chef!) with an invigorating vinyasa based practice. We'll use the amazing energies that we cultivate in the practice to direct towards our morning meditation afterwards.
In the evenings our pre-dinner practice will focus on opening the body with thoughtfully sequenced Hatha poses, slow flows and Yin poses. We'll add meaningful affirmations to the sessions to supercharge it's effectiveness and we'll close the practice with nourishing restorative poses.
We'll also have two illuminating workshops during the retreat to help you extend your yoga knowledge and deepen your practice.
I'll be on hand to discuss all things yoga with you if you want to dive deep, or you can just rock up for our main sessions and completely chill for the rest of the time!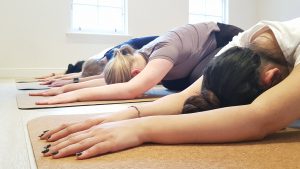 Relaxation & Activities
My aim is that this wonderful yoga retreat Mallorca provides you with the space to fully unwind diving deep into me-time yet connect and explore, if that feels right for you.
The space between brunch and evening practice each day is entirely your own and you can mix and match how you want to spend your time. In addition to our afternoon yoga workshops, there'll be a group hiking excursion and evening screenings in the house. Join in as much as you wish, relax by the pool, or arrange your own options.
I'm thrilled that the gorgeous Emma of PranaSol will available at the retreat should you wish to book treatments within the comfort of our accomodation. Her wonderful energy and life-enhancing treatments balance your energy on a physical, mental and emotional level, supporting and encouraging your body's innate ability to heal itself, they are not to be missed!
Our stunning manor house is in the heart of the charming village of Alaró - it's village plaça is just around the corner from the manor. During your stay you can immerse yourself in local village life & wander through the picturesque winding streets, exploring the many welcoming cafes. The wonderful produce market on Saturday morning in the plaça is well worth a visit!
Alaró is situated at the foot of the UNESCO World Heritage site of the Tramuntana National Park and with bike hire available in the village there's the opportunity to walk or bike in the amazing surrounding countryside - it's truly stunning!
Accomodation & Food
We'll be staying in a gorgeous, 17th Century, traditional Mallorquin manor house, Can Fressa, situated in the heart of the village, just a few metres from the beautiful central plaça.
A collection of cosy apartments, most with their own chillout space and kitchenette facilities, the house also provides beautiful communal spaces, gorgeous indoor and outdoor spaces for yoga and a beautiful swimming pool.
I'm very excited that the wonderful Red Willow of Eat Sense, will be providing a stunning plant-based, half board menu for our yoga retreat Mallorca. We'll be sourcing much of the food from the local market on Saturday morning, most of which is produced in Mallorca.
Our food service will include a hearty brunch and healthy but indulgent dinner, with healthy snacks, fruit, mineral waters and hot drinks available in between.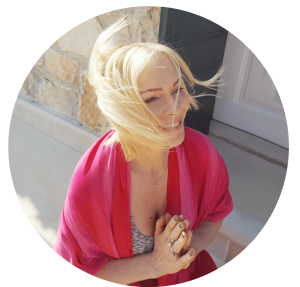 Your Guide
Namaste! My name is Janine Cade, I'm a yoga instructor & student. I own and run a beautiful boutique yoga studio based in Inverness, Scotland. I teach Vinyasa, Yin and Restorative Yoga as well as meditation and mindfulness
In our five days together I'll lead you through our yoga practices and workshops, aiming to help you strengthen, open and nourish your body whilst you soften your connection to the busyness of the mind. Together we'll renew energy, vitality and connection to the power of the present moment. I'll ensure that wherever you are in your practice, be that new to yoga, or an experienced practitioner, you'll have a meaningful, enriching and fun experience! This retreat will be all about you.
I hope you'll join me for time to relax, unwind and journey towards The Heart of Being!
Prices & Booking
Your investment for a place on our Heart Of Being yoga retreat Mallorca is £1265 for Single Occupancy and £995 for Twin Occupancy, we have just x1 single occupancy and x2 twin occupancy spots left available. A non refundable deposit of £450 for Single Occupancy and £350 for Twin Occupancy is required upon booking to reserve your place.

WHAT'S INCLUDED
5 nights in single/double/twin accommodation as per your booking
Twice daily yoga classes - x1 on arrival & departure days

mats and props provided but you are welcome to bring your own

x 2 additional workshops
Delicious, half board, plant based menu.

Alaro has plentiful lunch options and guests have access to kitchen facilities to prepare any additional food

Healthy snacks, mineral water and teas
Hiking & adventure excursion
Excursion transfers
Free wifi

WHAT'S NOT INCLUDED
Flights
Transportation to and from the airport
Lunch
PranaSol treatments
Travel insurance and Personal Injury insurance (outside of yoga classes)
Gratuities
Sample Daily Schedule (times & activities may vary)
7.45am - 8.30am Home made herbal teas

8.30am - 10.00am Yoga

10.30am - 11.30am Brunch

11.30am - 5.30pm Free time &/or excursions

4.30pm - 5.30pm Additional workshops x2

5.30pm - 6.45pm Evening Yoga

7.00pm onwards Dinner & free time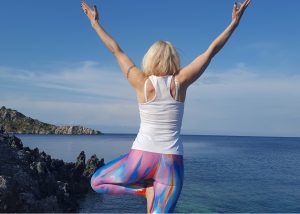 Please contact us using the form at the bottom of the page if you're booking with another person, noting their and your names, so that you're placed together. If you're a solo participant booking twin occupancy, please also let us know using the contact form below and we'll match you to another solo participant!
On booking you'll receive via email both a receipt from Stripe and a Confirmation of Reservation from ourselves. Balance of payment is due via bank transfer within 24 hours of paying your deposit. You'll receive details on how to do this in your Joining Information, which you'll receive very shortly after your confirmation of reservation.

Please note that any reservation with incomplete payment will be considered cancelled and we reserve the right to re-sell the space, please read our full Ts and Cs by clicking here, prior to booking.

SINGLE OCCUPANCY - total £1265
Deposit £450 to reserve now, balance within 24 hours of reservation
TWIN OCCUPANCY - total £995
Deposit £350 to reserve now, balance within 24 hours of reservation