Marrakech Odyssey Retreat Oct 2024
NOW BOOKING FOR NEW DATES 4TH-10TH October '24
14th-20th October 2024 Sold Out
DEPOSIT SECURES YOUR SPOT - NOTHING ELSE TO PAY FOR 12 MONTHS!
Hey there!
I'm extending to you an early invitation to join me in the magical city of Marrakech, for an unforgettable yoga experience together between 4th and 10th October 2024.
On this beautiful retreat we'll be taking six nights to immerse ourselves in yoga, pratyakṣa - our perception, our experience through the senses of reality...and in the sights and sounds of this fabled city. We'll stay in a stunning boutique riad in the heart of the medina! The riad has gorgeous spaces to practice including a rooftop terrace and a fully air conditioned indoor studio as well as stunning places to relax, meditate and read and a gorgeous plunge pool.
Our riad hosts are a wonderful couple, Imane and Nicole, who own this beautiful space and who'll look after us and organize our gorgeous vegan menu. We'll be taking breakfast and dinner with them and can wander the city's sights and markets, lunching where we please! We've most of the details worked out already, with special time set aside for additional workshops and excursions (see below).
Our accomodation is ranged across twin and single rooms - most with ensuites, some sharing with one other retreatant. Note that some of the bedrooms pictured will be made up as twins!
Important note: we've had an incredible response to this retreat with the first dates filling up in just a couple of days! With many enquiries for an additional set of dates we're now booking for 4th-10th October '24. If you want to be sure to attend, I sincerely advise securing your spot with a deposit for these new dates now, balances are not due for over a year - by 25th July 2024!
I am so excited for this one, as I'll be with you there, being looked after by Imane and Nicole. It'll just be us, yoga and Marrakech and I can't wait! It's a destination I've wanted to offer yoga in for a long time and after the twists and turns of recent years, it feels amazing to be going ahead and finally making this dream retreat come true. I hope you'll join me!
with much love
Janine xx
ps I've decided to strictly limit this trip to 12 spots, to keep the intimate feel and ensure plenty of personal attention during our yoga sessions and other time together...
pps did I mention the onsite spa and hammam?
Sample Daily Schedule (times & activities may vary)
8.00am Vinyasa yoga

9.30am Breakfast

10.30am Free time, excursions, activities lunch tbc

5.30pm Restorative/Yin Yoga

7.00pm Supper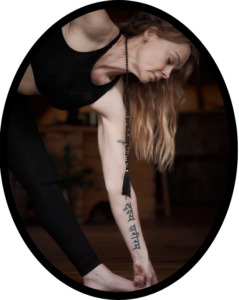 Prices & Booking
We're delighted to be able to offer this incredible retreat at our '23 UK rates, pro rata for the six nights, with some great excursions & Marrakech airport transfers included! (see below) . . .

This means your investment for a place on our Marrakech Odyssey Yoga Retreat is £1695 for Single Occupancy and £1395 for Twin Occupancy.
A non refundable deposit of £350 for Single Occupancy and £300 for Twin Occupancy is required upon booking to reserve your place.

WHAT'S INCLUDED
6 nights in single/twin accommodation as per your booking
Transfers to and from Marrakech airport
Day trip to the Atlas Mountains
Excursion to Le Jardin Majorelle, YSL and Berber Art Museums
Twice daily yoga classes - x1 on arrival & departure days
Additional meditation & yoga nidra workshops
Delicious, half board, plant based menu

WHAT'S NOT INCLUDED
Travel to Marrakech
Optional additional activities you choose to arrange or we arrange & offer to you
Travel insurance and Personal Injury insurance

(for outside of our yoga classes)
Please contact us at hello@soulseekeryoga.com if you're booking twin accomodation with another person, noting their and your names, so that you're placed together.

On booking you'll receive via email both a receipt from Stripe and a confirmation of reservation from ourselves. Balance of your booking is due by 25th July '24, unless otherwise agreed by Soul Seeker Yoga. You'll receive details on how to do this in your Joining Information, which you'll receive shortly after your confirmation of reservation.

Please note that any reservation with incomplete payment by 25th July '24 will be considered cancelled (unless agreed differently in writing by ourselves) please read our full Ts and Cs by clicking here, prior to booking.
SINGLE OCCUPANCY - total £1695
Deposit £350 to reserve now
TWIN OCCUPANCY - total £1395
Deposit £300 to reserve now