Follow Your Dharma Yoga Retreat Scotland 17-20 January 2020
Come to the magical Cowal Peninsula & Holy Loch and unleash your true self for 2020! Investment from just £525 for all yoga, accommodation and food.

Twin Accomodation SOLD OUT, just x1 Triple Occupancy Spot and x1 Single Occupancy Spot left!
Are you at a crossroads and looking for inspiration for the next steps in your life, are you searching for your deeper purpose, do you want 2020 to be your best year yet? Join me on my magical 3 night Follow Your Dharma Yoga Retreat and unleash your true self for 2020!
At this special time of year we'll be diving into what we really want from life, learning how to find and listen to our deepest purpose and exploring how to cultivate the mindset to become aligned with it.
Yoga
Enjoy twice daily liberating and empowering yoga practices, which will be suitable for all levels and experience and thoughtfully guided, so you can rest in the knowledge that your time on the mat will be tailored just for you.
We'll start in the morning after home-made herbal teas (freshly prepared by our wonderful chef!) with an invigorating vinyasa based practice. We'll use the amazing energies that we cultivate in the practice to direct towards our morning meditation afterwards.
In the evenings our pre-dinner practice will focus on opening the body with thoughtfully sequenced Hatha poses, slow flows and Yin poses. We'll add meaningful affirmations to the sessions to supercharge it's effectiveness and we'll close the practice with nourishing restorative poses.
Across the long weekend we'll explore the tools to dive into our deeper purpose, how to align with it and how to manifest our best life during 2020.
Relax & Immerse
Our magical long weekend retreat will provide you with the space to relax and unwind as well immerse yourself in yoga practice and personal exploration.
There'll be time to relax in the gorgeous communal spaces, luxuriate in the hot tub and sauna, enjoy the views or just nap!
Our stunning 17th century house is beautifully perched amid 2.5 acres of private gardens on Holy Loch in the truly breath taking Loch Lomond & Trossachs National Park. The landscapes on the Cowal Peninsula are amazing, starting with the house's streams, waterfalls and tall trees planted by the Younger family who founded the nearby Benmore Botanic Gardens.
This area is famed for its walks and there are several spectacular routes into the Forest Park straight from our house. Of these Pucks Glen is unmissable, and we'll take a walk there as a group over our weekend together.
Accomodation & Food
We'll be staying in the gorgeous Old Kilmun House, which was originally built by the Duke of Argyll in 1696.
The accommodation is tastefully decorated with a stunning sitting room overlooking the grounds and loch, large dining room that we'll all be able to eat in together and gorgeous outdoor areas, including large hot tub with views to Holy Loch.
Our triple, twin and single bedrooms are all extremely comfortable and many have views to the loch just outside the house. The two gorgeous, large, bathrooms with rainfall showers, and sauna in one, are shared.
I'm delighted that the lovely Maya Rios of Pi's Vegan Kitchen will be joining us as retreat chef and providing a stunning plant based, full board menu. Our food service will include home-made teas before morning practice, beautiful home - made muesli and granola, fruit and yoghurts plus hot dish from the kitchen for breakfast, light Mediterranean buffet style lunch and sit down supper with dessert. Teas, coffee will be available all day.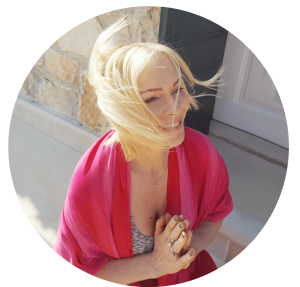 Your Guide
Namaste! My name is Janine Cade, I'm a yoga instructor & student. I own and run a beautiful boutique yoga studio based in Inverness, Scotland. I teach Vinyasa, Yin and Restorative Yoga as well as meditation and mindfulness
In our four days together I'll lead you through our yoga practices and workshops, aiming to help you strengthen, open and nourish your body whilst you invigorate your connection to Self and connect to the wisdom of the path that already lies within you, waiting to be discovered! I'll ensure that wherever you are in your practice, be that new to yoga, or an experienced practitioner, you'll have a meaningful, enriching and fun experience!
Prices & Booking
Your investment for a place on the Follow Your Dharma yoga retreat is £525 for Triple Occupancy, £615 for Twin Occupancy and £700 for Single Occupancy. A non refundable deposit of £175 for Triple Occupancy, £200 for Twin Occupancy and £225 for Single Occupancy is required upon booking to reserve your place.

WHAT'S INCLUDED
3 nights in single/twin/triple accommodation as per your booking
Twice daily yoga classes - x1 on arrival & departure days

mats and props provided but you are welcome to bring your own

Additional workshops
Delicious, full board, plant based menu.
Teas and coffees
Group hike to Puck's Glen
Free wifi

WHAT'S NOT INCLUDED
Travel to Old Kilmun House
Additional activities you choose to arrange
Travel insurance and Personal Injury insurance (outside of yoga classes
Sample Daily Schedule (times & activities may vary)
7.30am - 8.00am Home made herbal teas

8.00am - 9.30am Morning Yoga

10.00am - 11.00am Breakfast

11.00am - 1.30pm Free time, walking or workshop

1.30pm - 2.30pm Lunch

2.30pm - 6.00pm Free time, walking or workshop

6.00pm - 7.15pm Evening Yoga

7.30pm onwards Dinner & free time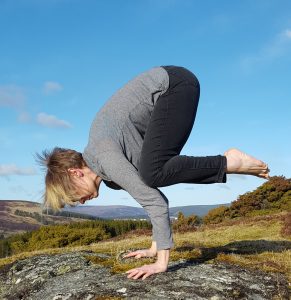 Please contact us using the form at the bottom of the page if you're booking with another person, noting their and your names, so that you're placed together.

On booking you'll receive via email both a receipt from Stripe and a Confirmation of Reservation from ourselves. Balance of payment is now due within 24 hours of paying the deposit. You'll receive details on how to do this in your Joining Information, which you'll receive very shortly after your confirmation of reservation.

Please note that any reservation with incomplete payment within 24 hours will be considered cancelled and we reserve the right to re-sell the space, please read our full Ts and Cs by clicking here, prior to booking.
TRIPLE OCCUPANCY - total £525
Deposit £175 to reserve now
Balance by 11th November 2019
TWIN OCCUPANCY - total £615
Deposit £200 to reserve now
Balance by 11th November 2019
SINGLE OCCUPANCY - total £700
Deposit £225 to reserve now
Balance by 11th November 2019